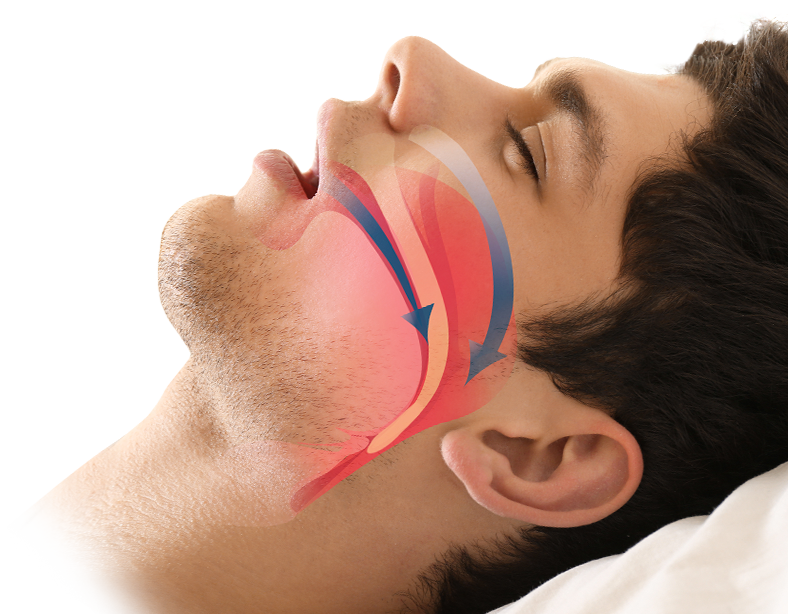 Sleep apnea can radically reduce your quality of life, preventing you from getting a good night's sleep and leading to health issues.
Dentistry can offer relief to patients struggling with sleep apnea by opening up the airway during sleep.
At Drs. Hadden and Whidden, LLC, in Vernon and Coventry, CT, our dentists offer treatment to patients with sleep disorders. Can we help you?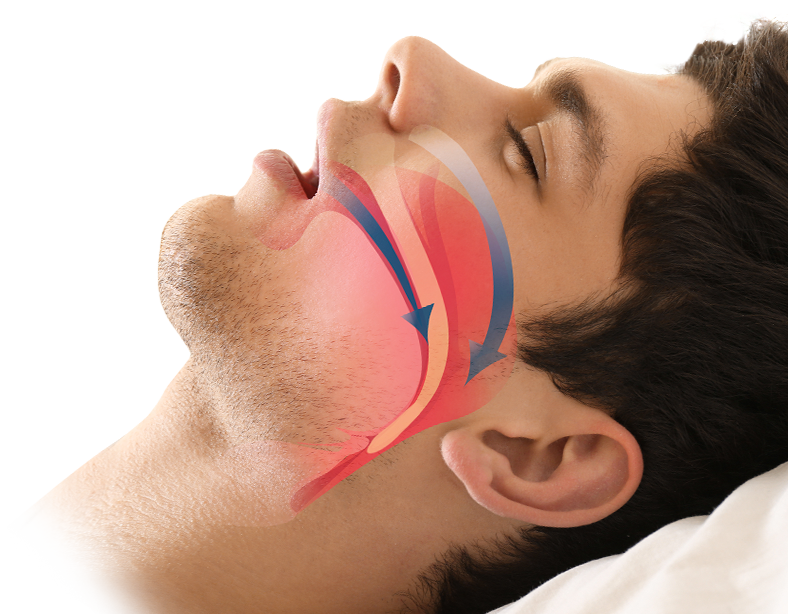 The Benefits
of Sleep Apnea Treatment
Better Sleep
Sleep apnea causes you to wake up regularly during the night. Inability to stay asleep throughout the night leads to daytime sleepiness, a lack of concentration, irritability, and other negative effects. Treating sleep apnea can help you achieve a good night's rest.
Relief for Your Partner
One of the most common sleep apnea symptoms is snoring, which can keep your bed partner and the rest of your household awake through the night. Addressing your sleep apnea can help you slumber silently and keep you from frustrating the rest of your family.
Better Health
Sleep apnea is linked to multiple serious health conditions including heart disease, depression, and diabetes. Sleep apnea treatment can reduce your likelihood of developing these apnea-related disorders.
Dr. Whidden and all the staff in the Vernon office have been absolutely amazing. For years, I've been terrified of going to the dentist, and have had several bad experiences. Dr. Whidden made me feel so comfortable, and I couldn't be happier with the level of care my teeth and I have received! :) Thanks so much!!

View On Facebook
These doctors are amazing. They really make you feel comfortable and are kind. I recommend them!

View On Facebook
Sleep apnea is a condition in which breathing regularly stops and starts during sleep. The most common form of sleep apnea is obstructive sleep apnea. Obstructive sleep apnea occurs when the throat muscles and other tissues in the upper airway become too relaxed during sleep, restricting the airway and causing the snoring most famously associated with sleep apnea.
In a consultation at one of our comfortable and welcoming office locations, our dentists can listen to your concerns, examine your bite, and discuss what kind of treatment is best for you. To definitively diagnose obstructive sleep apnea, we may recommend you undergo a sleep test either at home or at a dedicated sleep center. If your sleep disorder is determined to be obstructive sleep apnea, we can recommend whether lifestyle changes, CPAP, an oral appliance, or a combination of treatments will be most effective for your case.
Sleep Apnea Treatment
at Drs. Hadden and Whidden, LLC
At Drs. Hadden and Whidden, LLC, in Vernon and Coventry, CT, our team of dental professionals led by Dr. Eric Whidden provides relief to patients with obstructive sleep apnea through dentistry. If you are unable to sleep soundly through the night, or if your snoring is becoming out-of-control, you probably have some form of sleep apnea.
We offer complimentary consultations and appointment times in the early morning, at lunchtime, and throughout the day. To schedule a consultation and come one step closer to a full night's rest, book an appointment online or give us a call at
(860) 875-2881
You are more likely to develop obstructive sleep apnea if you fall into any of these categories:
Overweight
People who are overweight are more likely to develop obstructive sleep apnea because the excess weight around the neck can restrict the airway.
Smokers
Smoking greatly increases the chances of developing obstructive sleep apnea because of its damaging effects on the airway.
Heavy Drinkers
Alcohol relaxes muscles, so excessive drinking can lead to throat muscles that become too relaxed more easily.
Male
Men are at least twice as likely as women to develop sleep apnea.


​I was a new patient with some discomfort in my mouth, and these guys got me in right away. The dentist was knowledgeable, efficient, and very reassuring. Highly recommend.

Chrstine Waddell Cachuela - 5-Star Facebook Review - March 27, 2018
Both CPAP and oral appliances can effectively open your airway and decrease the chances of developing apnea-related health conditions. In some cases, patients may benefit from using both CPAP devices and oral appliances at the same time. When determining what option is right for you, here are some advantages and disadvantages to consider:
CPAP
Effectively opens the airway
Difficult to transport
Requires electricity
Cumbersome straps and mask make certain sleeping positions difficult
Noisy and disruptive for both the sufferer and his or her partner
Oral Appliances
Effectively opens the airway
Easily portable
Does not require electricity
Totally customized to fit your mouth precisely, feel comfortable, and allow unrestricted movement
Silent
The Cost
of Sleep Apnea Treatment
At Drs. Hadden and Whidden, LLC, in Vernon and Coventry, CT, we strive to make valuable dentistry as affordable as possible. The cost of sleep apnea treatment will vary from case to case based on a variety of factors, including what kind of tests are needed to diagnose your condition and the type of treatment you select. We are happy to offer consultations free of charge and can discuss the costs of sleep apnea treatment more specifically once we have a more complete understanding of your situation. For any costs that are not covered by insurance, we are happy to provide financing options through CareCredit®.